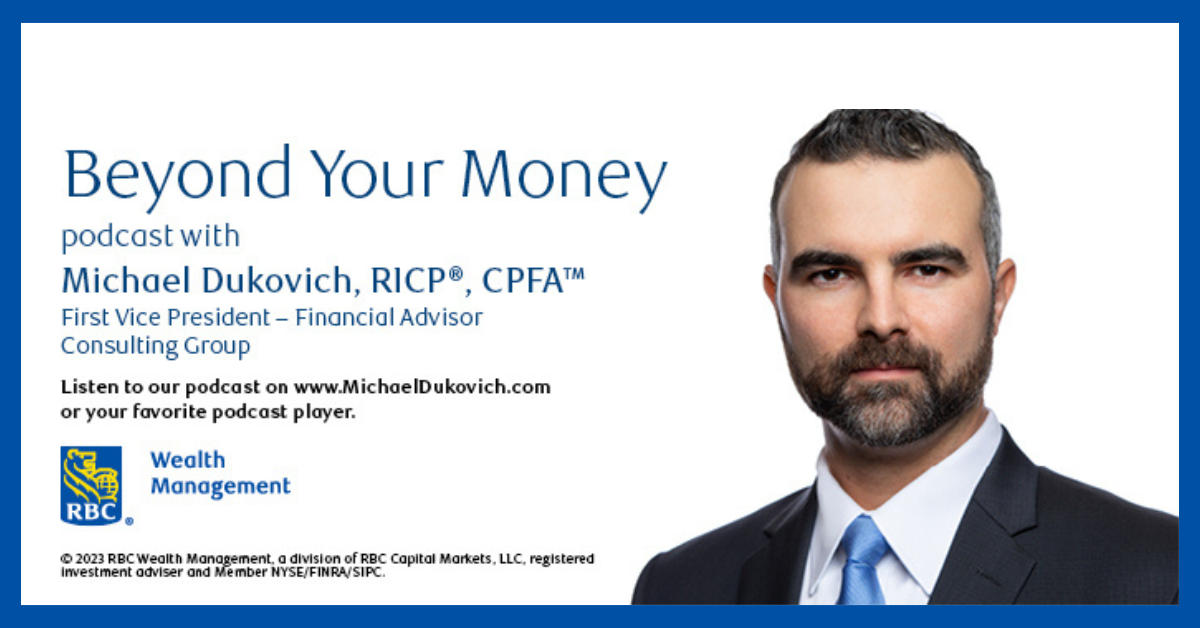 Dollars and Degrees: College Planning 101 (Ep. 20)
No more hiding behind the couch cushions to escape the tuition talk! 
It's time to face the facts, set realistic goals, and find the perfect balance between supporting your child's dreams while preserving your wealth and sanity, too.
This week, Mike Dukovich reveals the truth about paying for college tuition and expenses. Mike unveils everything you need to know about college savings plans (529 plans) while exploring the different aids you can leverage while supporting your child in this new phase of life.   
Mike discusses:
From scholarships to loans, grants, and more: What's available to pay for your child's college expenses

The importance of having the 'money talk'

Tracking your financial goals and savings as you plan for your child's education

Savings vehicles to help you think ahead

The benefits of a 529 plan

What happens if your child decides not to go to college

And more!
Resources:
Connect with Mike Dukovich:
For more information regarding college savings plans, please visit the College Savings Plans Network. Participation in a 529 Plan does not guarantee the investment return on contributions, if any, will be adequate to cover future tuition and other higher education expenses. State programs vary, and therefore, you should carefully review individual program documents before investing or sending money. Federal income tax on the earnings and a 10 percent penalty on distributions for non-qualified expenses may apply. RBC Wealth Management is not a tax advisor. All decisions regarding the tax implications of your individual investments should be made in connection with your independent tax advisor.
Investment and insurance products offered through RBC Wealth Management are not insured by the FDIC or any other federal government agency, are not deposits or other obligations of, or guaranteed by, a bank or any bank affiliate, and are subject to investment risks, including possible loss of the principal amount invested.
RBC Wealth Management, a division of RBC Capital Markets, LLC, registered investment adviser and Member NYSE/FINRA/SIPC.
Podcast: Play in new window | Download | Embed
Subscribe: Google Podcasts | Spotify | iHeartRadio | Stitcher | RSS | More